FREE webinar:
The Art of Property Investment
Discover the secrets to building real wealth and gaining financial independence.
The Property Clock
How market cycles work in each suburb and city, and how to use this to your advantage as an investor
Passive income
How to produce an additional income of $1500/month through an achievable property portfolio
Tax savings
Learn how to save thousands of dollars each year in tax - without additional out-of-pocket costs
Spot a good investment
Learn the key factors to assess to help you find a great investment property in the right location
The 1 path to wealth
There is 1 path to wealth that is achievable for almost anyone
Step-by-step
A step-by-step guide to building wealth strategically, with all the numbers explained
Claim your free ticket now
Learn from our many years of experience and expertise, so that you too can make genuine financial progress in your life.
Invest with confidence
At Ironfish, our mission is to help more Australians achieve financial wellbeing by building and holding a portfolio of quality properties over the long term.
Meet your speaker
Grant Ryan, Director, Property & Research , Ironfish Co-founder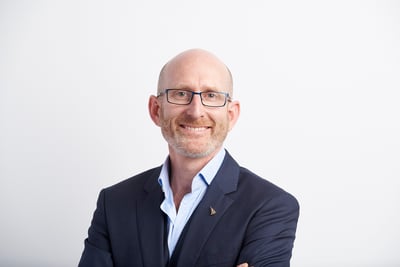 With nearly 20 years of experience, Grant Ryan heads Ironfish's Property and Research division, and is widely regarded as one of Australia's top residential market commentators.
Grant frequently travels around Australia, presenting the latest research and investment strategies to audiences who have come to rely on his insights and expertise. Grant also developed our signature "Portfolio Approach" investment strategy, assisting many of our investors to build a diverse portfolio of 4+ properties.
Grant knows and loves property – and this is evident in his engaging presentation style, incorporating humour, stories and practical applications of research and data.
As a lawyer, I'm pretty discerning and can be quite sceptical in my assessment of things. Having invested with Ironfish, we're not only impressed by the level of knowledge, customer service and ethics of everyone we've dealt with, we all trust our strategist completely.

What I've appreciated most is how much they've influenced me, not just in terms of knowledge, but also in my way of thinking. I have learned so much from Joseph and my Ironfish strategist.

Unknown to the world of investment, our strategist converted the jargon into a manner that we could comprehend and digest.

10,000+ customers and counting..
Ironfish has helped over 10,000 Australian families (and counting) build a brighter future through investing with us. All our testimonials are 100% genuine, and you are most welcome to connect with our community to learn how we have helped.
Ready to take charge of your financial future?
Book in to the Art of Property Investment webinar today!