Get the insights you need
Do
wnload your copy of the latest Gold Coast My City report and equip yourself with up to date trends and market forecasts so you can make the right decision on your next investment.
Download Gold Coast Insights
What's in the report?
Australia's largest non-capital city, the Gold Coast is a mecca for surf, sun and lifestyle seekers - hosting over 10.5 million visitors every year.
Investment in the area is forecast to continue and accelerate over the next 10-15 years and as a co-host of the recently awarded 2032 Olympics, the future on the Gold Coast is looking extremely bright.
Download your copy of the latest Gold Coast My City report to get insights like these and discover why you should be paying close attention to this market.
Four things you will learn
Capital Growth & Median Values
The latest median property values in the Gold Coast market with year-on-year comparisons.
Rental Yields & Median Rents
How median apartment yields compare to housing yields in Gold Coast and why that matters.
Building Approvals
What the supply and demand is like in Gold Coast , now and into the future.
Market challenges
The key market challenges in Gold Coast that you should know before you take your next steps.
What our Gold Coast customers say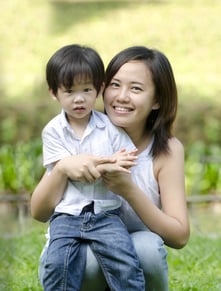 Sarah Wu
Chemist - Gold Coast
"My strategist is very, very patient. When I have questions, he takes the time to help me understand everything. Any problems I have, he finds a solution for me. He fixes everything. I'm a single mum, I work full time.
From buying to renting it out, Ironfish arrange everything. If any problems arise, I don't need to spend time resolving them myself."