Get the insights you need
Do
wnload your copy of the latest Adelaide My City report and equip yourself with up to date trends and market forecasts so you can make the right decision on your next investment.
Download Adelaide Insights
What's in the report?
Currently, Adelaide has the oldest population in mainland Australia, but this is set to change.
The vast majority of South Australia's population lives in the capital city, where residents enjoy one of the most affordable housing markets amongst the major capital cities in Australia. All of this makes buying an investment property in Adelaide an attractive option for many investors
Download your copy of the latest Adelaide My City report to get insights like these and discover why you should be paying close attention to this market.
Four things you will learn
Capital Growth & Median Values
The latest median property values in the Adelaide market with year-on-year comparisons.
Rental Yields & Median Rents
How median apartment yields compare to housing yields in Adelaide and why that matters.
Building Approvals
What the supply and demand is like in Adelaide, now and into the future.
Market challenges
The key market challenges in Adelaide that you should know before you take your next steps.
What our Adelaide customers say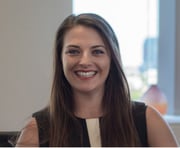 Jessica Dal Molin
"School was never really my thing, so going to uni and coming out with a career which would pay me $100,000 a year wasn't an option. Property investment is the alternative path I've taken to get there.
After 8 months working at Ironfish, I purchased my first property. I was only earning $36,000 a year at that stage – so I'm pretty proud of that achievement.

"