The 5 Secrets to Wealth
The little-known guide to a prosperous, meaningful life.
The 4 Paths to wealth
...and how to know which one is the right path for you.
Maximising Income
Learn how to unlock additional income streams
Wealth goals
How to set the right goals and persist in reaching them.
Claim your free ticket now
Learn from our many years of experience and expertise, so that you too can make genuine financial progress in your life.
Invest with confidence
At Ironfish, our mission is to help more Australians achieve financial wellbeing by building and holding a portfolio of quality properties over the long term.
Meet your speaker
Joseph Chou, CEO & Founder of Ironfish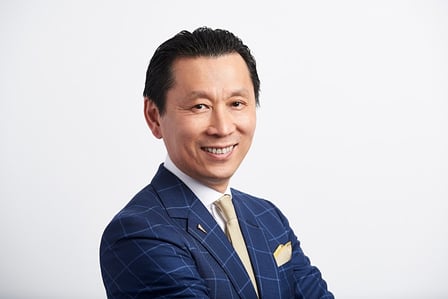 Joseph Chou is the CEO & Founder of Ironfish, successful investor and author.
He has presented to thousands, with the aim of democratising wealth, advocating financial literacy and helping Australians achieve significant financial progress in life through investing in quality property assets.
A self-made and highly successful entrepreneur, Joseph is adamant that wealth can be learned and his personal story of success "From Bicycles to Bentleys" continues to inspire many.
"To me property investment is an essential part of creating financial security for the future. But I knew that I needed professional guidance before taking any further action. I had all the support I needed; I enjoyed all the benefits of the Ironfish preferred network; I could call anyone I needed and the whole process was just stress free.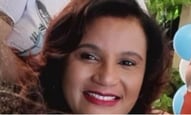 "It was really important for my wife and I to be financially free in the future and be supported by multiple income streams. Through Ironfish, we have been able to access seminars and resources which have changed the perspective of the way we invest.

Former Army Soldier, Full-Time Student

s
"We came to Australia when were in our mid-30s, so we knew we wouldn't be able to rely on the pension or superannuation alone for a comfortable retirement. We always thought it was important to invest in property or the share market once we had saved some money.
"Attending many of Ironfish's events and seminars was not only educational and informative, but also helped us build up our confidence about Ironfish as a company to invest with."

Accounting, Insurance industry professionals
10,000+ customers and counting..
Ironfish has helped over 10,000 Australian families (and counting) build a brighter future through investing with us. All our testimonials are 100% genuine, and you are most welcome to connect with our community to learn how we have helped.
Ready to take charge of your financial future?
Book in to the The 5 Secrets to Wealth webinar today!